Automation for Wide-scale Patient Screening, Intake, and Care Path Navigation

This configurable solution is designed to help providers handle the massive influx of COVID-19 patients. Digital assistants powered by Lifelink Systems engage patients immediately, exchange vital information, and streamline workflows for access and clinical teams. Patients are guided from symptom stage through treatment, and beyond.

Solution Features
| | |
| --- | --- |
| ✔ | Conducts a risk assessment based on patient symptoms and exposure profile |
| ✔ | Answers FAQs; provides updates as news evolves |
| ✔ | Connects screened patients with recommended care pathways and action steps |
| ✔ | Automates the clinical intake process for patients who need to schedule appointments |
| ✔ | Designed to integrate to EMR, CRM, or other back office scheduling systems |
| ✔ | Configurable, flexible interface supports content and workflow customization |
| ✔ | Designed for rapid implementation; can be live in days |
Solution Overview and Demo
This 13-minute webinar covers the key components.
Lifelink Systems COVID-19 Chatbots in Action
Lifelink Systems chatbots are live at major hospitals, screening patients, automating intake, and scaling operations. Here are a few key customers.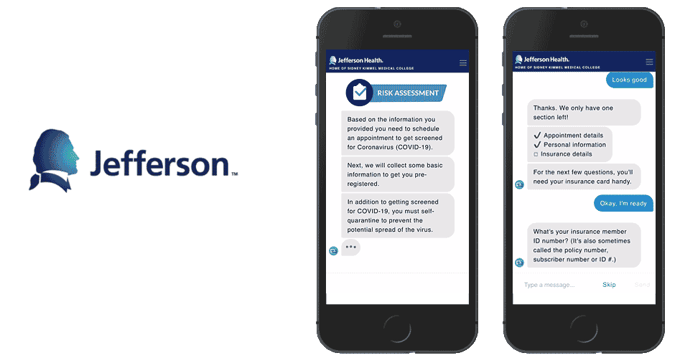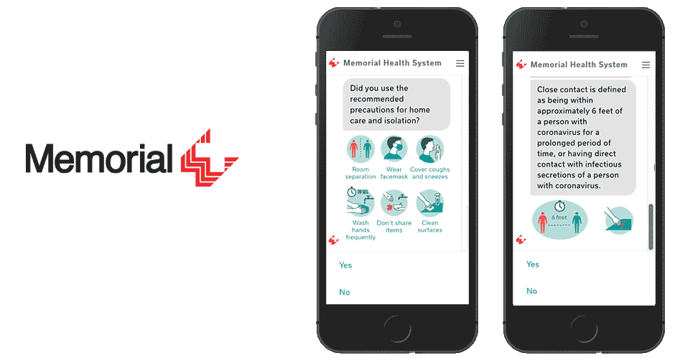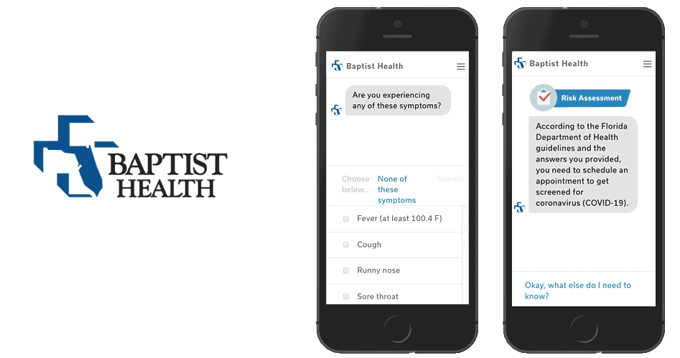 ---
Further Reading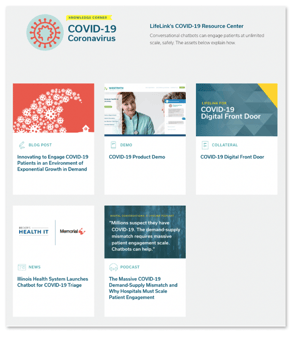 COVID-19 Knowledge Corner
This Lifelink Systems information kit contains solution information, perspective, and customer success stories. It's updated constantly so check back frequently.
Visit the COVID-19 Knowledge Corner
External Reference Sources
News